Witch & Wizard School – Half Term Activities
Tuesday 26 – Saturday 30 October 2021 (Pumpkin trail until Sunday 31 October)
Calling all budding witches and wizards…Dress up in your favourite spooky costume and join in our Halloween Fun! Carve a pumpkin, follow the fangtastic pumpkin trail, make a wand to cast spells, and stir up a potion ready for Halloween!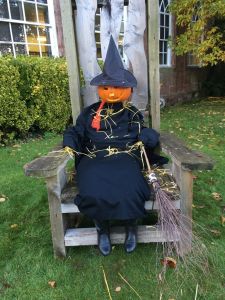 Witch & Wizard School Sessions are planned for 12pm and 2pm in the Great Hall, Tuesday to Thursday and Saturday, 2pm only on Friday. Pupils get a certificate at the end of their session.
Drop-in activities include making a wand and badge (which you can take into Witch & Wizard School!), run 11am – 2pm from Tuesday to Saturday.
£2 Witch & Wizard School including crafts.
Pumpkin Carving
Leave the mess at home and choose a locally grown pumpkin to carve. Pumpkin Carving will run 11am – 4pm Tuesday to Friday (bookings only).
Carve a pumpkin for just £3.50. Bookings taken nearer the time for pumpkin carving. Phone 01299 250416 for information.
Admission
Whole site admission fees apply + activity costs. No booking to visit required, however you do need to book for pumpkin carving.